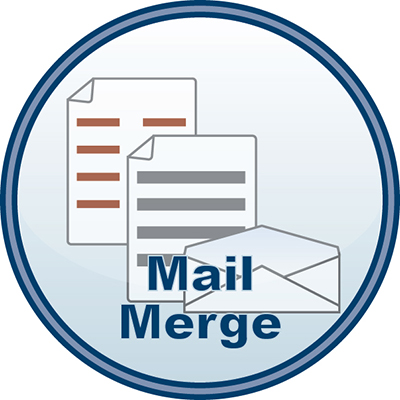 CUA offers the ability for faculty and staff to send customized batch email messages using mail merge.
What is mail merge? If you have a message to send to many people via email that you want personalized for each recipient, use mail merge. You can create a batch of personalized email messages that are formatted identically and use the same text and graphics. Only specific sections of the email message vary and are personalized.
How do I know if its right for me? If you send pre-formatted emails to large groups of people (30 or more), if you create large amounts of personalized labels for mailings, or if you create large amounts of names tags (i.e. events and galas).
How do I get it? We would be happy to set up mail merge for you, please send an email to techsupport@cua.edu so we can schedule configuration of your computer. If you would like to use this service to create labels or name tags, there is no additional setup needed. Please see our tip section below to learn how.
What tips do you have for me on mail merges?
Use Mail Merge to send bulk email messages in Word
Use Mail Merge to create and print labels
Setting up a new mail list with Word
Prepare your Excel 2016 Data Source for mail merge
Use Outlook Contact list for a mail merge